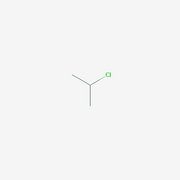 Et halogenert hydrokarbon er et hydrokarbon som har et halogenatom, vanligvis fluor, klor eller brom, bundet til seg som en sidegruppe.
Halogeniserte hydrokarboner navngis som om halogenene skulle vært sidegrupper, og de kalles bare for navnet på atomet, for eksempel klormetan.
Ad blocker interference detected!
Wikia is a free-to-use site that makes money from advertising. We have a modified experience for viewers using ad blockers

Wikia is not accessible if you've made further modifications. Remove the custom ad blocker rule(s) and the page will load as expected.