Et alkohol er et stoff som har en hydroksylgruppe bundet til seg.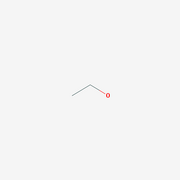 Alkoholer får -ol endelse, og endelsen får et tall foran seg hvis det kan være tvil om hvor den plasseres. 
Alkoholer kan være en- eller flerverdige. I siste fall kan de klassifiseres som toverdige, treverdige og så videre. Dette tallet svarer til hvor mange hydroksylgrupper molekylet har.
Alkoholer kan også være enten primær-, sekundær- eller tertiæralkoholer. Dette svarer til hvor mange andre karbonatomer det karbonatomet hydroksylgruppa er bundet til, er bundet til. (Se under)
Ad blocker interference detected!
Wikia is a free-to-use site that makes money from advertising. We have a modified experience for viewers using ad blockers

Wikia is not accessible if you've made further modifications. Remove the custom ad blocker rule(s) and the page will load as expected.