Et alkan er et stoff som kun består av karbon og hydrogen, og som bare har enkeltbindinger.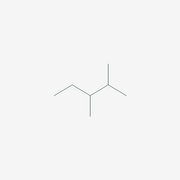 Alkaner har -an endelse. Alkanene som ikke har noen sidegrupper gir navn til nesten alle andre organiske stoffer, og er derfor svært viktige å huske. Navnene på karbonkjeder med lengder en til ti er som følger:
Metan
Etan
Propan
Butan
Pentan
Heksan
Heptan
Oktan
Nonan
Dekan
Egenskaper og reaksjoner
Edit
Alkaner har kun karbon og hydrogen, og er derfor ikke polare. Dette fører til svært dårlig løselighet i vann. Store alkaner har også lange rader med hydrogenatomer. Dette gir mange muligheter for hydrogenbindinger, og gjør kokepunktet for store hydrokarboner relativt høyt. Mindre hydrokarboner har imidlertid lavere kokepunkt enn andre stoffgrupper med tilsvarende størrelse.
En av de viktigste reaksjonene for alkaner er forbrenning. Under forbrenning bli alkanet og oksygen fra luften omgjort til karbondioksid og vann. Større hydrokarboner vil ofte ikke forbrenne helt, og vil danne andre molekyler i tillegg. Dette fører til sotete røyk.
Ad blocker interference detected!
Wikia is a free-to-use site that makes money from advertising. We have a modified experience for viewers using ad blockers

Wikia is not accessible if you've made further modifications. Remove the custom ad blocker rule(s) and the page will load as expected.