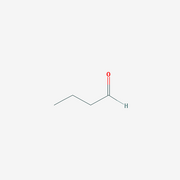 At aldehyd er et stoff som har et oksygenatom dobbeltbundet til et av karbonatomene i en av endene av hovedkjeden.
Aldehyder får en ekstra -al endelse, og karbonatomet i den enden aldehydgruppa sitter, er alltid nummer en når man indekserer de resterende sidegruppene.
Ad blocker interference detected!
Wikia is a free-to-use site that makes money from advertising. We have a modified experience for viewers using ad blockers

Wikia is not accessible if you've made further modifications. Remove the custom ad blocker rule(s) and the page will load as expected.